Earning Client and Donor Confidence
Date:
Thursday, April 19, 2018
Location:
Holiday Inn – LPGA, Daytona Beach
Speaker:
Hardy Smith, Consultant & Speaker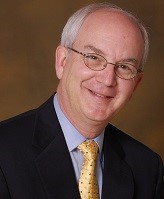 Earning Client and Donor Confidence

Date: Thursday, April 19, 2018
Time: 8:00am - 10:00am
Location: Holiday Inn – LPGA, Daytona Beach
Speaker: Hardy Smith, Consultant & Speaker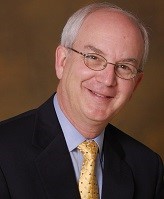 About Our Presenter
Hardy Smith works with associations and nonprofits who want an ongoing culture of performance. As a consultant and speaker, his results-oriented approach is based on a career of more than 30 years in the high performance world of NASCAR racing. He also has a decade of senior leadership experience in local government.
Hardy's extensive nationwide professional and personal involvement with nonprofits and associations includes numerous local, state, and national volunteer leadership positions. He has certifications in nonprofit management, volunteer administration and personality assessment.
Hardy's original research to answer the compelling question, "Why Don't Board Members Do What They're Supposed To Do?," provides a unique perspective for speaking and board development sessions. His forthcoming book on board performance is scheduled for publication in 2018.
He has a large social media following and publishes a widely read newsletter for association and nonprofit leaders. He is a contributing blogger for BoardSource.
Hardy is a U.S. Chamber of Commerce Foundation's Institute of Organization Management faculty member. He will be a chapter leadership training resource at Meeting Professionals International's 2018 World Education Conference. He is a member of the National Speakers Association, Association of Fundraising Professionals, and BoardSource, Florida Society of Association Professionals, ASAE, and Association of Chamber of Commerce Executives.
Learn more about Hardy and see testimonials by visiting his website: www.hardysmith.com
Contact Information: 386-451-0652 / Hardy@hardysmith.com
Please note that you will be charged $25 at the door if you have not paid your 2018 membership dues. The $25 may be deducted from your dues when paid.
We will also have renewal forms available at the next several breakfast meetings. We look forward to seeing you there.
Guests are always Welcome for $25! You need not be a Member.

Reservations: If you have any questions, please feel free to contact us at rsvpnow@epcfuncoast.com.
You can RSVP now by clicking the Blue "Register Now" button