Current Global Investment Outlook
Date:
Thursday, October 18, 2018
Location:
Halifax Health France Tower, Room F, 303 N. Clyde Morris Blvd., Daytona Beach, FL 32114
Speaker:
Chad Morganlander, Senior Portfolio Manager, Washington Crossing Advisors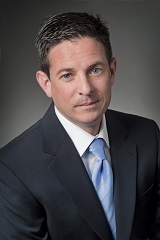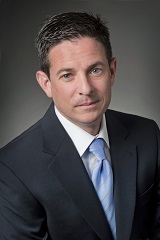 Presenter: Chad Morganlander, Senior Portfolio Manager
Washington Crossing Advisors
About the Presenter
Chad Morganlander serves as a senior portfolio manager and co-founder of Washington Crossing Advisors. He shares responsibility as co-portfolio manager across each of the group's investment advisory programs. Morganlander has held several investment advisory and analyst positions with Stifel and predecessor firms, including Ryan, Beck & Company and Gruntal & Company. He began his career in 1992 at Lehman Brothers.
Morganlander brings nearly 25 years of financial market, investment advisory and portfolio management experience to the WCA platform. The WCA multi-disciplinary investment platform has assets over $2 billion under advisement.
He regularly comments on the global economy and financial markets on various media outlets, including CNBC, Dow Jones, and BNN, Bloomberg, and CBS radio, Fox News, The Wall Street Journal and Reuters.
Morganlander graduated from Ramapo College, where he received his Bachelor of Arts Degree in International Business.
Please note you will be charged $25 at the door if you have not paid your 2018 membership dues. The $25 may be deducted from your dues when paid.
Balance of the Year Membership is $125
We will also have renewal forms available at the next several breakfast meetings. We look forward to seeing you there.
Guests are always welcome for $25! You need not be a Member.

Reservations: If you have any questions, please feel free to contact us at rsvpnow@epcfuncoast.com
You can RSVP now by clicking the Blue "Register Now" button
Now Accepting Credit Cards via PayPal. Use the "Register Now" Button