Estate Sales - What questions to ask / How to prepare / What to expect
Date:
Thursday, March 21, 2019
Location:
Hilton Garden Inn, Palm Coast
Speaker:
Diana Minotti, Diana Minotti Fine Art Antiques & Collectibles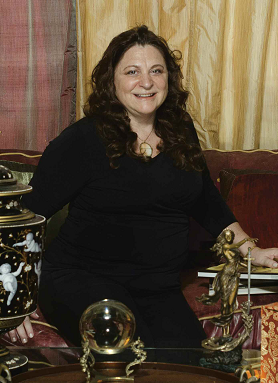 How can you assist your clients to make good decisions when it comes to the liquidation of possessions?
There will be a discussion on the security, storage, inventory, appraisal and liquidation of household contents with an emphasis on fine art, antiques and collectibles. In depth discussion of types of values, condition and trends in buying and selling.
Bio: Diana Minotti, Diana Minotti Fine Art, Antiques & Collectibles is a woman owned local small business established in Flagler County in 2008. Minotti is a USPAP Qualified Appraiser and Florida State Auctioneer with a MA Art Administration, BFA Fine Art/Communications. A native New Yorker with over 20 years experience as a NYC Corporate Art Consultant, Adjunct Professor and Public Speaker on the Arts. The company is now celebrating 10 years in a Florida business assisting Individuals & Families, Realtors, Accountants, Bankers, Insurance Agents and Estate Planners with Inventories, Appraisals, Staging, On Site Estate/Moving Sales, On Line Sales & Consignments plus an EXCITING ANNOUNCEMENT of yet another liquidation VENUE!
You do not need to be a member to attend. General public is always welcome for a cover fee of $30 at the door.
If you are interested in becoming a member, you can fill out an application at the meeting and your Program Fee of $30 will be put toward your 2019 Annual Dues of $200. Applications are on-line for your convenience.
Remember: If you RSVP and pay on-line prior to the meeting, the fee is only $25!
Reservations: If you have any questions, please feel free to contact us at rsvpnow@epcfuncoast.com.