How to Avoid and What to Do if Audited by the IRS
Date:
Thursday, May 27, 2021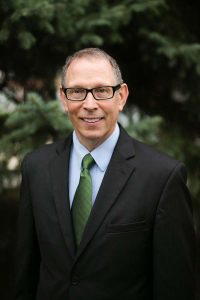 Speaker's Bio:
Mike Gregory first learned about collaboration a few minutes after he was born when his twin brother, Mark, entered the world and he began to share the world with his other four siblings. Today Mike will be speaking to us about How to Avoid and What to do if Audited by the IRS by taking advantage of the collaboration effect®. When you take advantage of the collaboration effect® you will enhance relationships, resources, and revenues. With over 25 years of management experience at all levels, working with neuroscientists, as an avid researcher with 11 books and over 35 published articles, with a BS, MS and MBA, and with two little grandchildren he has the pleasure of seeing weekly, Mike shares with you what he has learned and gives you the tools you need to apply the collaborative effect® with the IRS, in your work and in life. Realizing that we all work with numbers, but we have issues with people, let's keep an open mind on how to work with the IRS and others we may perceive as being difficult people, and welcome Mike Gregory.
There will be a $15.00 Fee for Non-Current Members and Guest
Login now to see a list of event attendees.