"Funeral Home Pre-Planning Guide"
Date:
Thursday, February 17, 2022
Location:
Hilton Garden Inn, Palm Coast
Speaker:
Nina Guiglotto, Daytona Memorial Park & Lohman Funeral Homes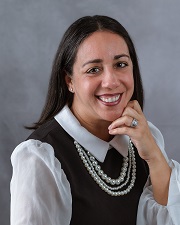 Nina Guiglotto is a Family Service Counselor and Cemetery Estate Planner. She will focus on the importance of planning in advance. She will help you see if all your ducks are in a row. Protecting our loved ones from the unseen is something we all do, like when we buy all types of insurance. Why not be prepared for what we know will happen one day. Nina will discuss the different plans and options available from cremation to traditional funeral services. Nina will also explain what a police rotation call is, and how you can avoid being on that list.
Nina Guiglotto
Family Service Counselor & Cemetery Estate Planner
Lohman Funeral Home & Daytona Memorial Park 1425 Bellevue Ave,
Direct (386) 224-6519 M-F 9:00 a.m. to 5:00 p.m.
(845) 531-1673 anytime
A referral is the best compliment to receive
PLEASE FOLLOW ME AND LET'S CONNECT