The offerings Haven Hospice brings to our healthcare community & Senior Helpers
Date:
Thursday, April 21, 2022
Location:
Hilton Garden Inn, Palm Coast
Speaker:
Bernie Fitzgerald, Senior Helpers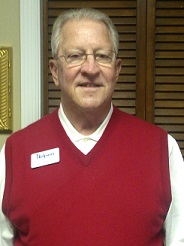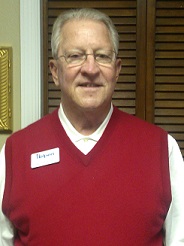 Two Week Notice:
Location: Hilton Garden Inn, Palm Coast
Date: Thursday April 21st, 2022
Time: 8:00am - 10:00am
Topic: The offerings Haven Hospice brings to our healthcare community as well as an understanding of hospice care. Alsom Who are Senior Helpers.
Speaker Bio:
Bernie grew up in Birmingham Michigan attending a Catholic high school and then Lawrence Institute of Technology. He served in the United States Army and has an honorable discharge. Bernie moved to Florida in 1980. He and his wife have a daughter Elizabeth who attends Father Lopez High School in Daytona.
Before buying a Senior Helpers franchise, Bernie and his wife Bette owned Fitzgerald Advertising & Public Relations for 25 years. The client focus of the agency was a combination of business to business, business to government and business to high end consumer. The clients represented were high tech companies and aerospace companies like Boeing, Northrop Grumman, Airbus, Piper, Lockheed Martin, etc. Some of the business to consumer clients were Marriott Vacation Club, Renaissance Resorts, Hilton Grand Vacations, Ritz Carlton Club Resorts, Grande Lakes Orlando, etc. We provided advertising and marketing strategies achieving results that were tied to a revenue growth matrix for each campaign. Currently Bernie and his wife Bette own three Senior Helpers territories. Bernie volunteer resume' includes being past president of The Florida Epilepsy Providers Association, past chairmen of the Eustis City Code Enforcement Board, current vice-chair advisory board member for Elder Source, current CAB member for Haven Hospice and Haven Hospice Foundation Board member.
Existing Members can Renew your 2022 Membership and or attend the Meeting for Free, by Clicking the Red "RSVP here!" Button Below.