Member Directory
Johnny Svajko

, CPA

CPA - Certified Public Accountant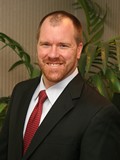 Olivari & Associates CPAs & Consultants
141 Sage Brush Trail
Suite D
Additional Information:
Member Since 01/21/15
141 Sage Brush Trail, Suite D
Ormond Beach, FL 32174
386-672-0775 | johnnys@olivaricpa.com
Profile Summary:
Johnny is a partner and tax manager at Olivari & Associates CPAs where he has worked since 2005.
Johnny works directly with small business owners, individuals and non-profit organizations in the area of tax planning and tax preparation and frequently represents taxpayers before the IRS. He has a long and successful record of using proven strategies to reduce his client's taxes, saving thousands of tax dollars, year after year.
Johnny served as a board member for the Volusia County Chapter of the Florida Institute of Certified Public Accountants (FICPA) for 6 years, completing his board term as President in 2016. He now serves as Treasurer for the Estate Planning Council of the Fun Coast.
Johnny has been married to his wife Leigh for 17 years and together they have 3 children.
Licensure:
CERTIFIED PUBLIC ACCOUNTANT (CPA), State of Florida, 2009
Employment:
OLIVARI & ASSOCIATES, CPAS & CONSULTANTS, Partner & Tax Manager, 2005 – present
Education:
FLORIDA ATLANTIC UNIVERSITY, Master of Taxation, 2007
UNIVERSITY OF CENTRAL FLORIDA, Bachelor of Science in Business Administration, Accounting, 2004
Professional Associations:
ESTATE PLANNING COUNCIL OF THE FUN COAST, Treasurer, 2016 – present, member since 2015
FLORIDA INSTITUTE OF CERTIFIED PUBLIC ACCOUNTANTS (FICPA) VOLUSIA COUNTY CHAPTER
Past President 2015 - 2016, Board Member 2011 - 2015, FICPA member since 2009
Activities & Interests:
SURFING, when the waves are good and there is time to go.
PARENTING 3 KIDS, ages 11, 9 & 7; Activities include (but not limited to) homework and school projects, driving to and from sporting events, and finding lost socks and/or shoes.
Other Accomplishments:
Current champion of impromptu living room wrestling matches, often taking on 3 opponents simultaneously.
Return to Member Search Results